Dietary Supplement Quality and Testing Services
Home
Dietary Supplement Quality and Testing Services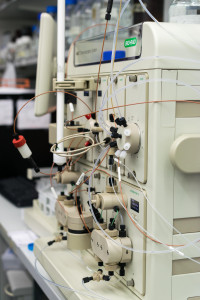 Dietary Supplement Quality and Testing Services
NaturPro is known for customized quality and compliance solutions, including:
Dietary Supplement Quality Programs
GMP Compliance, Good Manufacturing Practices (GMP) Audits
FSMA Compliance, HACCP Plans and HACCP Analysis
Standards Evaluation and Development
Independent Product Quality Investigations and Corrective Actions/Preventive Actions
Supplement Testing Method Development and Validation
Supplier and Material Qualification
Quality Assurance Toolbox  for Startups (SOP, Forms)
NaturPro has developed verification programs to support existing quality programs, including the following:
What's the best way to test for ingredient identity?  The answer is: there is no easy answer.
ID Verified™  is one of the first independent verification services focusing on ingredient identity testing according to FDA GMP requirements for scientific validity. ID Verified™ reviews test methods, test results, test data and potential adulterants to offer a comprehensive, defensible review of ID test result validity. ID Verified™ is offered by NaturPro exclusive partner IDDI.
ID Verified™ Ingredients:
ApresFlex (Boswellia serrata) gum resin extract
KSM-66 Ashwagandha (Withania somnifera) root extract
Olive Leaf Extract (Standardized for oleuropein)
RhodioLife (Rhodiola rosea) root extract
WellMune (beta glucans)
and others…
---
Ever wonder how your ingredient specifications measure up to regulatory and industry standards?
Spec Verified™  Supplement Ingredient Verification is one of the first independent verification services focusing on evaluating and developing specifications for dietary supplement ingredients.  Spec Verified™ is offered by NaturPro exclusive partner IDDI.
---
NaturPro Scientific is a lab testing advocate for our clients as one of the few "UnLabs" not limited to a particular set of instruments or limitations of a single lab. Working with multiple labs allows us to advocate and work on behalf of our clients, to ensure that correct methods and results are obtained.
---

Supplement GMP and Quality Assurance
GMP's now apply equally to supplement manufacturers, ingredient manufacturers, and non-manufacturers who only hold or distribute supplements.  Getting compliant requires a minimum investment and commitment, but we can make it relatively painless.
---
In collaboration with  standards development firm IDDI and ethnobotanist Trish Flaster from Botanical Liaisons LLC, NaturPro Scientific recently developed the Ethical Sourcing Review™, one of the most comprehensive and stringent standards developed to improve sustainability and traceability of dietary ingredients from natural sources.
---
An Important Fact:
Compliance with FDA law is required for all natural products.
But achieving compliance is not as hard as it sounds.
Quality and Regulatory Services