GRAS, NDI and Safety Assessments
Home
GRAS, NDI and Safety Assessments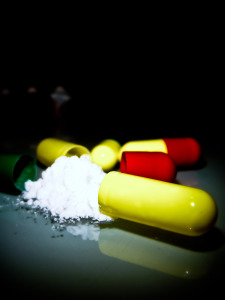 GRAS, NDI and Safety Assessments

The objective of the safety assessments required by NDI (New Dietary Ingredient) and GRAS (Generally Recognized as Safe)  for supplements and foods is to provide a baseline evaluation of the safety aspects of an ingredient.
FDA issued new draft guidance on the NDI requirement in August 2016, in addition to final guidance on GRAS requirements which includes a new voluntary notification process.  The guidances renew and clarify an established requirement that requires a significant amount of information related to safety and quality of dietary ingredients to be compiled and evaluated by scientific experts.
In response to the high demand for NDI notification dossiers, a pre-assessment can be quickly conducted to determine the appropriate strategy and level of risk.  Contact us to determine the best strategy for you.
Here is a framework of basic requirements for a safety assessment
Clinical, Medicinal and Food Use 

In country to market
Global

Regulatory Status

ODI or NDI (if ingredient used for supplement)
GRAS
Other

Toxicity Summary

History of human consumption in foods/supplements including dosage amount and composition
LD50/acute toxicity/chronic/subchronic toxicity studies
Bioavailability and ADME
Clinical trials
Other (genotoxicity, carcinogenicity, reproductive toxicity etc)
Case reports, AER and Drug Interaction Review

Dietary Supplement Manufacturing Risk Review (or CMC, Chemistry/Manufacturing/Control)


Chemical and Nutritional Characterization

Literature review
Specification, Certificate of Analysis, ID and contaminants

Manufacturing Facility GMP evaluation (self-assessment and audits)
Potential adulterants and their controls
Contact us for more information.