About NaturPro Scientific | Consultants for Supplements & Foods
Home
About NaturPro Scientific | Consultants for Supplements & Foods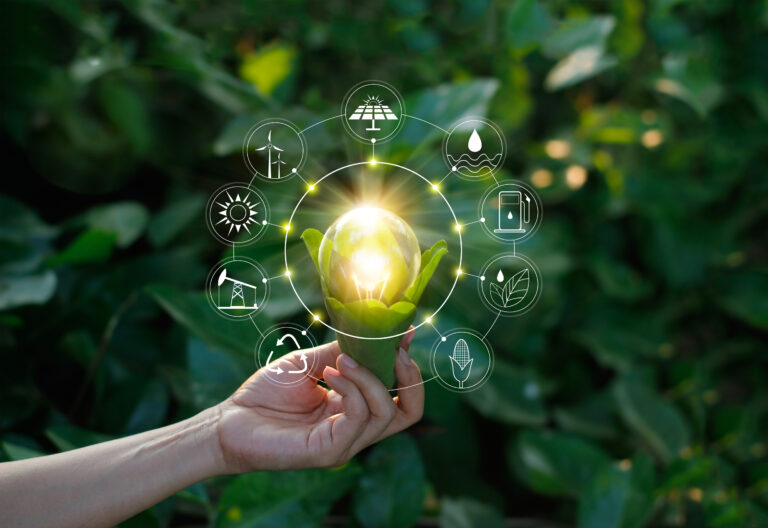 Expert Consultants in Natural Products
We turn ideas into reality.
Our team of scientists, formulators and subject matter experts offer more than 75 years combined experience, with expertise and resources around the globe.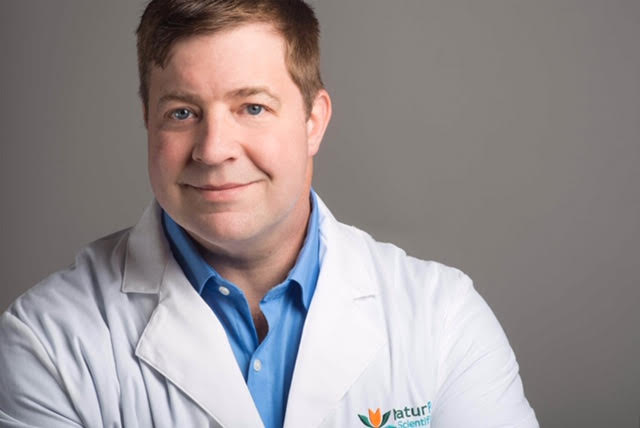 Our Founder
Blake Ebersole, B.S., M.B.A. is President and Founder of NaturPro Scientific LLC, a scientific and regulatory consulting firm offering decades of experience in the R&D, product development and quality assurance of natural products for the food, dietary supplement, pharmaceutical and cannabis industries.
Blake supports product development, regulatory compliance and quality assurance efforts for numerous firms subject to the most stringent global quality requirements. He participates on a number of active technical committees and expert panels, including the American Herbal Products Association, ASTM International, AOAC International and the U.S. Hemp Roundtable.
Let's Work Together on Something Cool
Why We're a Little Different
Professional Organizations and Committees
AOAC International, Professional Member, Expert Review Panel, Ethanol in Kombucha
Institute of Food Technologists, Member
International Society of Sports Nutrition, Member
U.S. Hemp Roundtable, Technical Committee
ASTM International, D37 Cannabis Committee Member
American Herbal Products Association, Associate Member and Committee Member: Labs, Analytical Methods and Standards Committee, Cannabis Committee
Supplement Safety and Compliance Initiative, Founding Working Group Member
American Botanical Council, Professional Member
State of Colorado Marijuana Enforcement Division, Pesticides Testing Working Group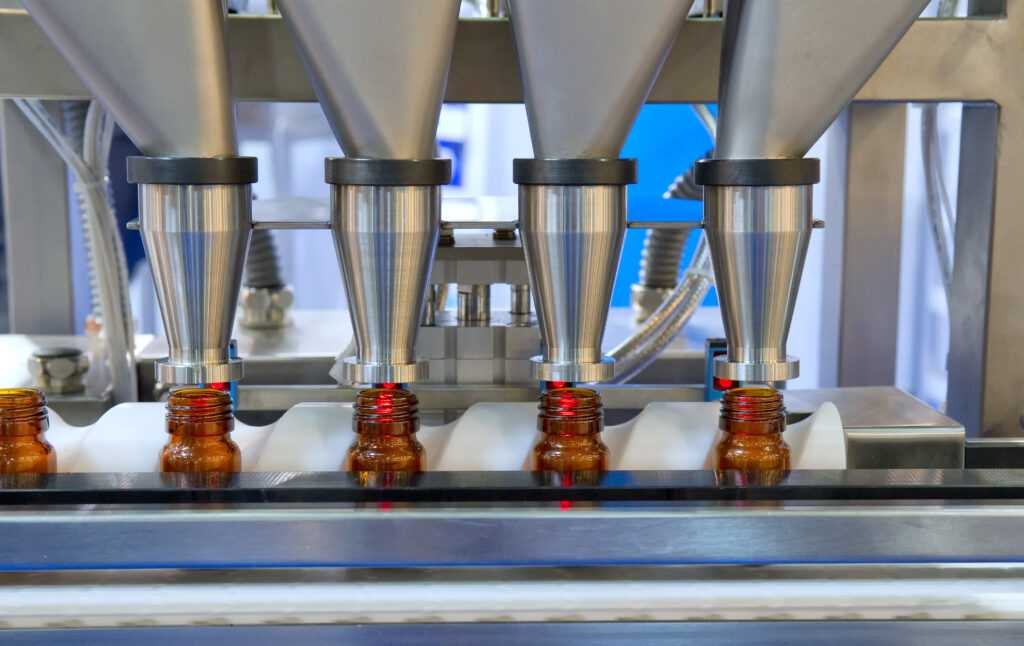 Trade Publications:
"What's 'Noo' in Nootropics", Natural Products Insider, Cognitive Health Digital Magazine, May 2021
quoted in "Toxins Land Baby Food In Hot Water", Food and Beverage Insider, February 2021
quoted in "Amazon GMP Policies Not Perfect, But Praised By Industry Stakeholders", Natural Products Insider, January 2021
quoted in "Possibility Awaits Brands Touting Contract Lab Transparency", Natural Products Insider, October 2020
"Finding Success in the RTD Beverage Aisle," Natural Products Insider, September 2020
"Sustainable Sourcing Isn't 'Selfies With Farmers'", Natural Products Insider, August 2020
"Where CBD Products Are Going," Natural Products Insider, July 2020
"Fermentable Divas and Better-For-You Drinks," Natural Products Insider, June 2020
"CBD Testing: Being Certain With Uncertainty," Natural Products Insider, February 2020
quoted in "Helping End Users Understand Delivery Systems," NutraIngredients USA, February 2020
quoted in "Supplement Contract Manufacturing Recall 'Unprecedented'", Natural Products Insider, January 2020
"Are Your GMP's Excellent?" Natural Products Insider, November 2019
"Clearing the Haze of Healthy Oils," Natural Products Insider, April 2019
"Adaptogens Adapt to Current Substantiation Needs," Natural Products Insider, March 2019
"On CBD, Parachutes and Evidence," Natural Products Insider Digital Magazine, January 2019
"Selecting a contract lab to ensure valid lab results," Natural Products Insider, October 2018
"Selecting the Right Contract Lab", Natural Products Insider, October 2018 (Podcast)
Historical Food and Supplement Adulterant List, Ebersole B. 2017, Self-published.
"Botanical Liaisons and NaturPro Scientific Complete Independent Authentication of Rhodiolife® Rhodiola rosea L. Ingredient", October 2017 (Press Release)
"Emerging Heart Health Ingredients", Natural Products Insider, August 2017
"Making a Quilt from the Regulatory Patchwork," Natural Products Insider, July 2017
"Create Claims with Confidence", Natural Products Insider, June 2017
"New Research on Ingredients for Joint Pain", Natural Products Insider, March 2017
"Beyond Non-GMO for Supplements", Natural Products Insider, November 2016
"Two Identity Testing Requirements: References and Rigor", Natural Products Insider, October 2016
"New Omega-3 Technologies Emerging", Natural Products Insider, October 2016
"Probiotic Questions from the Gut," Natural Products Insider, May/June 2016
"Modernization of the Supplement Industry", Natural Products Insider, January 2016
"Eight Steps to Developing Research Relationships", Natural Products Insider, December 2015
"Supplier Verification Key to New Rules," Natural Products Insider, December 2015
"Dosing and Quality Obstacles to Cannabis Adoption", Supplement Perspectives, October 2015
"Welcome to the Gut Jungle", Natural Products Insider, August 2015
"How to Design a Clinical Study", Supplement Perspectives, June 2015
"Best Way to My Heart? Through the Gut", Natural Products Insider, June 2015
"Immunity and Inflammation: Inseparable", Supplement Perspectives, June 2015
"Capsaicin and Cannabis: The Hot and Cool of Joint Care", Supplement Perspectives, April 2015
"How to Create Natural Product IP", Supplement Perspectives, March 19, 2015
"The Athlete's Frenemy: Inflammation", Supplement Perspectives, February 2015
"Extracts: More than a Cup of Tea", Natural Products Insider, February 2015
"Certifications are Fine, But…", Natural Products Insider, January 2015
"Why Spices are So Special", Natural Products Insider, December 2014
"Traceability: What's the Point?" Natural Products Insider, November 2014
"R&D: The Key Disciplines", Supplement Perspectives, November 2014
"Dose Delivery: Oil into Water", Natural Products Insider, August 2014
"Brain Health: Today is Almost Tomorrow", Natural Products Insider, July 2014
"Next-Gen Blood Sugar Management", Natural Products Insider, June 2014
"Emerging Carotenoid Research", Natural Products Insider, April 2014
"Sci-Fi, QC and Botanicals", Natural Products Insider, March 2014
"Dose Delivery, Old & New", Natural Products Insider, March 2014
"Beyond the Test Tube: Superfruit Science", Natural Products Insider, Feb 2014
"Joint Health: Alternative Now Mainstream", Natural Products Insider, Feb 2014
"The Eyes Are the Window to Our Health", Natural Products Insider, October 2013
"Weighting to Lose", SupplySide Community, October 2012
"Eyes Wide Open: Eye Health Supplements", Natural Products Insider, August 2013
"The Gut-Brain Axis", Natural Products Insider, August 2013
"Scientific Validity Keys for Supplement GMPs", Natural Products Insider, June 2013
"Sports Supplements: OK for Kids?", Natural Products Insider, May 2013
"Tips for Hiring the Right Contract Ingredient Manufacturer", Natural Products Insider, March 2013
"Politics, Religion and Organic Farming", Natural Products Insider, February 2013
"The Eyes Are the Window to.. Our Health", Natural Products Insider, January 2013
"Silver Linings in Omega-3 Research", Natural Products Insider, December 2012
"Why Antioxidants Are Useful", Natural Products Insider, November 2012
"Weighting to Lose", Natural Products Insider, October 2012
"The Bugs Are Taking Over", SupplySide Community, September 2012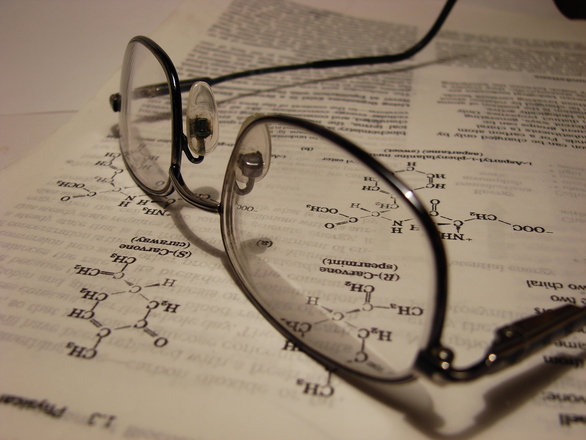 Scientific Publications:
Determination of ethanol content in kombucha products by gas chromatography with flame ionization detection: a multilaboratory study, Liu Y, Chan M, Ebersole B, Sy H, Brown PN. Journal of AOAC 2018 Sep 18 doi:10.5740/jaoacint.18-0190
Single laboratory validation of a GC-FID method for ethanol in kombucha, Ebersole B, Eckert M, Schmidt R, Chan M, Brown P. 2017 Journal of AOAC, doi: 10.5740/jaoacint.16-0404
Analysis of Sugars in Kombucha Tea by High Performance Liquid Chromatography, Ebersole B. Technical Report, October 2016. DOI: 10.13140/RG.2.2.24141.23522
Ebersole B, Hingorani L. Stable solid lipid particle composition for improved bioavailability of lipophilic compounds for age-related diseases. PCT Application WO/2016/077454. Assigned.
AOAC International First Action Official Method 2016.12, Determination of Ethanol in Kombucha. Ebersole B.
AOAC Standard Method Performance Requirements 2016.001. Journal of AOAC, (2016) 99(4), 1120-1121
Bitter melon extract attenuating hepatic steatosis may be mediated by FGF21 and AMPK/Sirt1 signaling in mice. Yu Y, Zhang XH, Ebersole B, Ribnicky D, Wang ZQ. Scientific Reports (Nature). 2013 Nov 5;3:3142. doi: 10.1038/srep03142.
Optimization and validation of ursolic acid by HPLC in Ocimum sanctum. Shah J, Patel S, Ebersole B, Hingorani L. Planta Medica 2012 DOI: 10.1055/s-0032-1321177
Acute human pharmacokinetics of a lipid-dissolved turmeric extract, Shah J, Patel S, Ebersole B, Hingorani L. Planta Medica 2012 DOI: 10.1055/s-0032-1320664
Sustained cognitive effects and safety of HPLC-standardized Bacopa monnieri extract: A randomized, placebo controlled clinical trial. Hingorani L, Patel S, Ebersole B. Planta Medica 2012; DOI: 10.1055/s-0032-1320681