Botanical Authentication for the Long Haul
by Karen Butler, in Botanical Ingredients Revitalizing CPG Digital Issue, Natural Products Insider
February 2019
Key Takeaways:
 Consumer survey data indicate herb and botanical use is increasing among American supplement users.
 Research, education, communication and testing play important roles against botanical adulteration.
 Branded botanical ingredients often provide quality assurances not offered by all generic ingredients.
Adulteration has long been an issue, whether in foods, supplements, medications or other consumer goods. Blake Ebersole, president of NaturPro Scientific, noted adulteration of natural products, especially foods and botanical ingredients, has been occurring for thousands of years. He added, "Two main classes of adulteration include economically motivated adulteration— generally the substitution or dilution of expensive ingredients with cheaper ones—and also, unintended cases of accidental adulteration or mistaken botanical identity."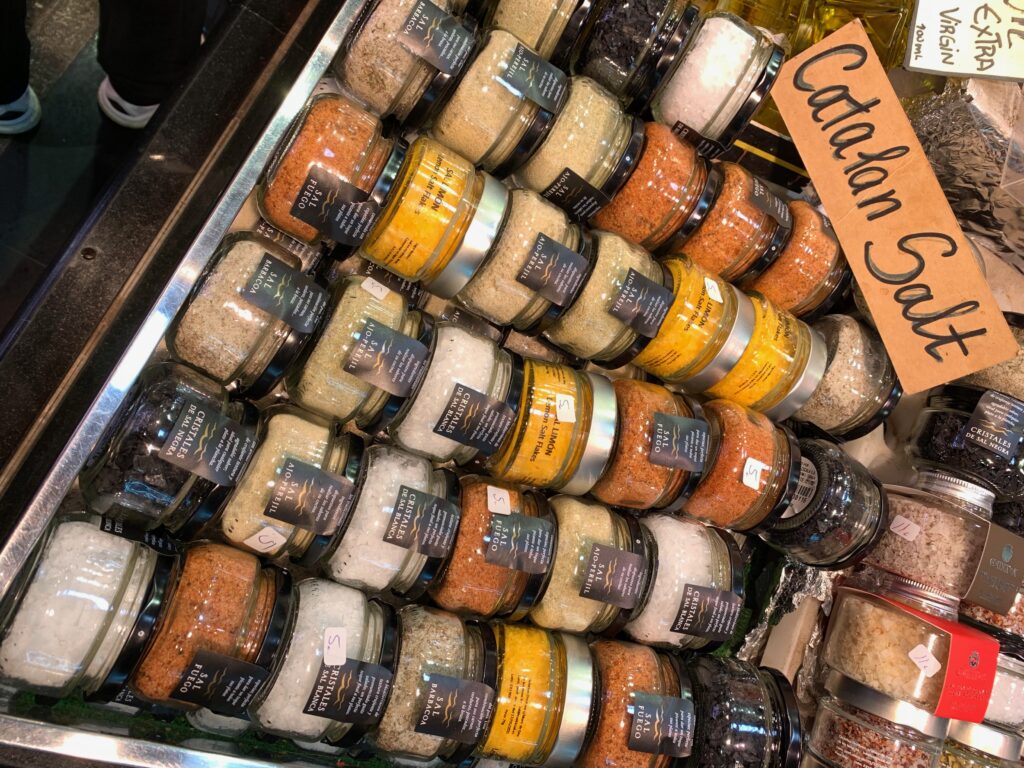 Mark Blumenthal, founder and executive director, American Botanical Council (ABC), recounted a time in the late 1970s, when several companies were marketing what they called "Wild Red American Ginseng" to health food stores. Blumenthal was then president of the Herb Trade Association (HTA) and owner of an herb wholesaling company that specialized in selling different types of ginseng such as American ginseng (Panax quinquefolius)—wild, woodsgrown or cultivated—and Asian ginseng (Korean and Chinese Panax ginseng), as well as ginseng products like teas, extracts and roots.
Part of HTA's mission was to help educate industry and consumers about proper nomenclature of herbs. As such, Blumenthal spent a great deal of time researching canaigre (Rumex hymenosepalus)—the common name for the plant falsely being sold as Wild Red American Ginseng. He emphasized it "is not botanically related to true American ginseng, nor does it contain any similar chemistry or pharmacological activity, nor historical ethnobotanical uses or anything!"
Nearly 40 years ago, Blumenthal's research on the topic was published as HTA's first policy statement. He's been interested in botanical authentication ever since.
Trish Flaster, executive director, Botanical Liaisons LLC, began her quest to get people talking about plant material identification in 1983. "It is the basic underlying principle of botany in a botanical industry," she asserted. "The most important step to eliminate adulteration is to identify the starting materials so that there is no doubt, and it can be held accountable in a court of law. This is not a chemical test but a botanical review, and if not by a specialist, at least to compare the incoming materials to an authenticated reference specimen."
A registered herbalist trained in traditional Ayurvedic, Chinese and Western herbalism, Roy Upton—founder, president and editor of the American Herbal Pharmacopoeia (AHP)—shared similar concerns. "Botanical extracts have a horrible track record for supply chain quality," he shared. "Many do not look anything like the constituent profile of the whole herb under the guise of being 'specially extracted,' when in actuality, what is being sold are very weak extracts, with a handful of seminal exceptions."
Upton became particularly vested in authentication in the early 1990s, while lobbying for passage of the Dietary Supplement Health and Education Act of 1994 (DSHEA). "Both supporters and opponents of DSHEA invariably raised similar concerns regarding quality, standards, having the right material, efficacy, safety, interaction, quality, etc.," he stated.
"I realized the United States did not have a single repository of this type of information, so I founded AHP." Formed in 1995, AHP produces monographs outlining the quality control (QC) criteria to help ensure the purity, quality and identity of botanical raw materials. A review of scientific and traditional resources pertaining to safety and efficacy, and aspects such as delivery method are also included.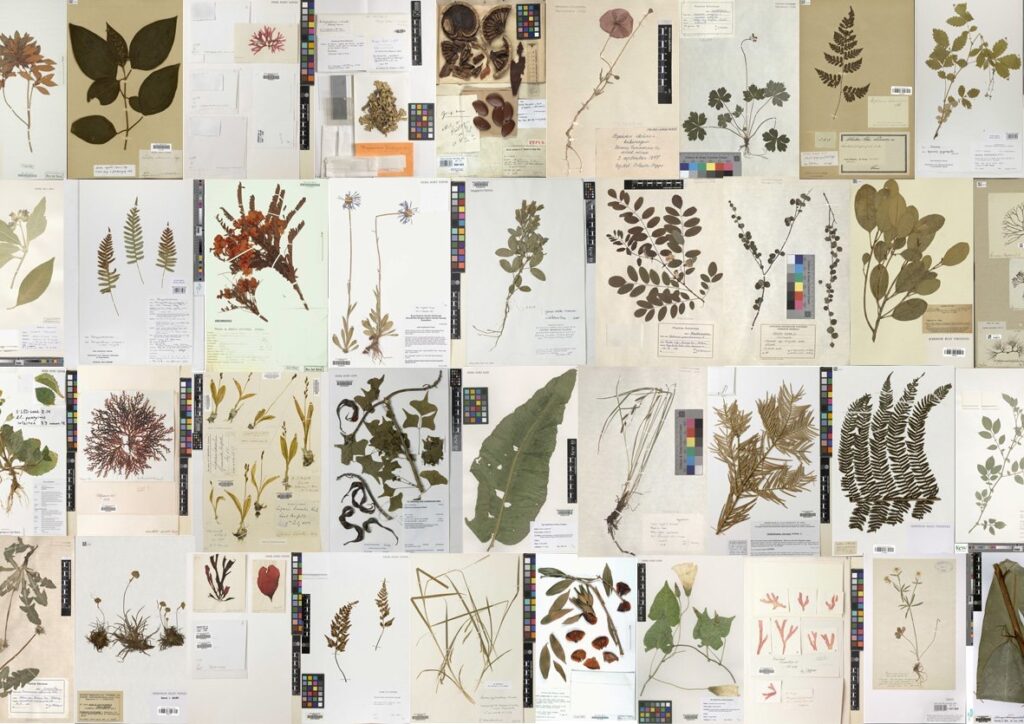 In 2010, ABC initiated a large-scale initiative spearheaded by three nonprofits: the ABC-AHP-NCNPR [the University of Mississippi's National Center for Natural Products Research] Botanical Adulterants Prevention Program (BAPP).
The ABC site describes BAPP as "a long-term, multiparty coalition of herb quality and identity experts in university research groups, third-party analytical laboratories, government agencies, trade associations and industry companies to examine the extent of suspected adulteration of herbal materials, particularly adulteration that is economically motived."
Blumenthal serves as BAPP's director, and reported the organization has "published almost 50 peer-reviewed documents on adulteration and fraud in the global marketplace," all of which are accessible free online. Although Blumenthal acknowledged there's still much to be done, he expressed deep gratitude to all who are advancing the research and educational mission forward.
Another crusader, the nonprofit American Herbal Products Association (AHPA), has been working since 1982 to promote the responsible commerce of herbal products.
Holly Johnson, Ph.D., AHPA's chief science officer, said the organization is continuing to grow its free "Botanical Identity References Compendium—an online, searchable database with physical characteristics and test methods that can be used by qualified and experienced analysts to determine the identity of plant species and articles of trade obtained from these plants. Because different analyses are required for a botanical that still retains its unique morphological characteristics than for material that has been dehydrated and powdered, or for a botanical extract or purified constituent, AHPA's compendium features examples of unique identifying characteristics and specific analytical methods for each species." She mentioned the website features several fields for each species, including:
 Voucher specimen images
 Organoleptic descriptions
 Macroscopic images and descriptions
 Microscopic images and descriptions
 Chromatographic methods, such as thin-layer chromatography (TLC), high-performance liquid chromatography (HPLC) and high-performance thin-layer chromatography (HPTLC)
 Reviews of certain known adulterants.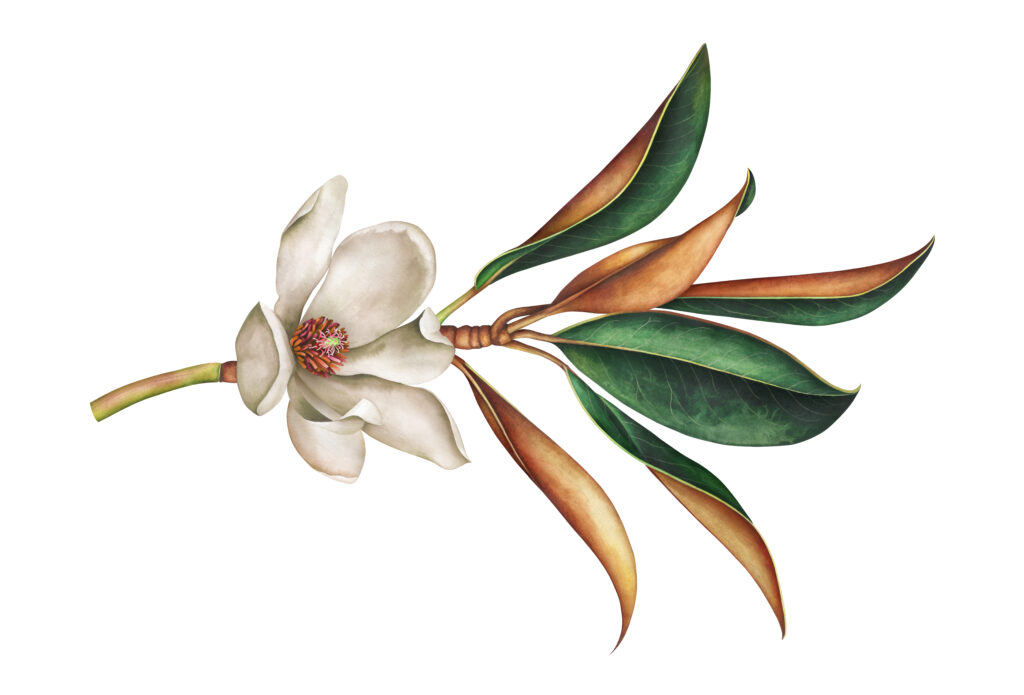 Selecting an ingredient supplier
With a strong front line researching and disseminating information to help botanical authentication efforts, the industry can focus on other aspects of ensuring it delivers integrity-rich products.
Few decisions are as pivotal as selecting an ingredient supplier. Due diligence must be done examining considerations such as quality, supply chain and transparency.
Companies offering branded botanical ingredients often provide a leg up in the realm of authentication. "If an ingredient is going to be marketed by a brand name, a company usually has a significant investment in not only the brand of the ingredient, but also the producing or exclusive distributing company's names," Blumenthal explained.
"Branded ingredients are frequently patented (for composition, process and/or application) and they undergo appropriate processing that meet or exceed all appropriate cGMPs (current good manufacturing practices). Further, many branded ingredients are clinically studied, which is often their key distinguishing or differentiating feature. When such materials are produced by GMPs and are the subject of human clinical research, they are seldom, if ever, adulterated."
Shaheen Majeed, president worldwide, Sabinsa, shared insight into his company's process when developing branded ingredients—noting it always starts with research. Sabinsa has approximately 120 scientists on staff, identifying ingredient mechanisms of action, potential impacts on the body and more. "Once we have a solid understanding,
it goes out for third-party research, often at universities, and much of the resulting research is then published," he said. "We're also continuing to investigate it internally on the R&D (research and development) side; for example, we determine the best extraction approach to give it the most activity and what additional forms we could innovate that would expand dosage options, i.e., solubility for functional beverages or removing staining color. Because we sell worldwide, there are regulatory requirements that have
to be met. Sometimes we go an extra, expensive mile, such as gaining GRAS (generally recognized as safe) status or getting approval from Health Canada. All of this is a significant investment, so we patent our discoveries to protect these investments."
Ebersole concurred this type of investment can pay off. "Ingredients that are branded are often more consistent, with better traceability and stricter specifications than generic ingredients," he stated. "By specifying the ingredient brand on labels and specifications, own-label supplement distributors and marketers lower the likelihood of substitution with cheaper or less rigorously tested ingredients at the manufacturing level."
Although Ebersole said branded ingredients tend to provide more assurances, he also admitted they are not immune to adulteration. "As part of qualification of any ingredient, experts with raw material and testing expertise should review ingredient suppliers and specifications, and research into possible adulterants should be done for any new ingredient. Anyone can slap a logo on a generic ingredient and call it branded, so there needs to be more than just a trade name. Evidence of traceability and a higher level of quality, including addressing some common adulterants, should accompany any branded ingredient that seeks to provide meaningful value."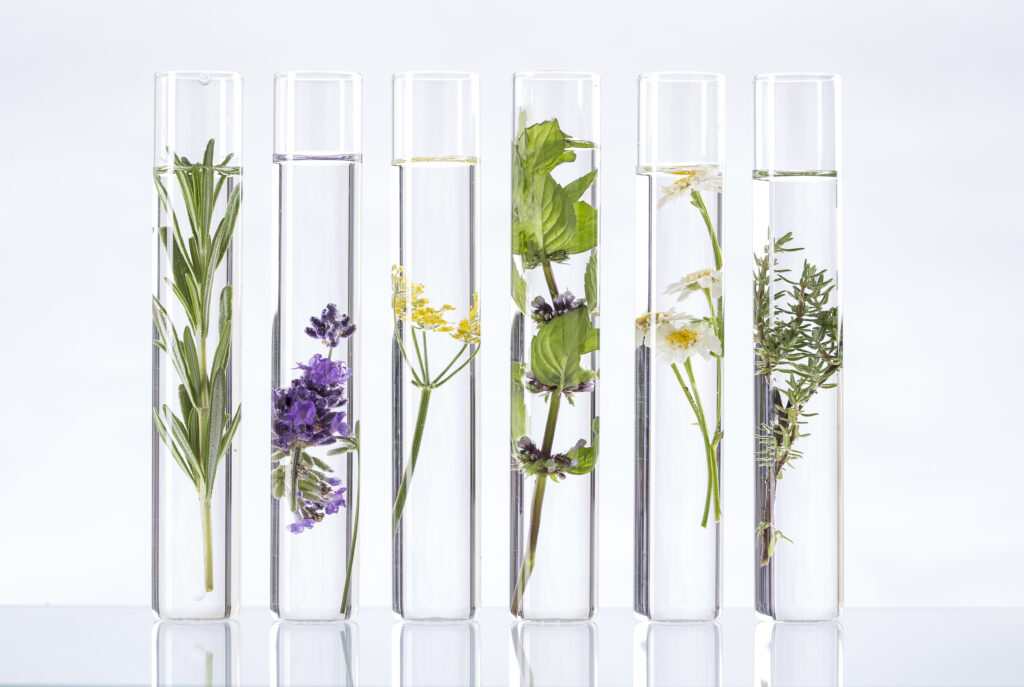 Disposing of adulterated materials
Identifying adulterated materials is only half the battle; another concern is ensuring they never reach the marketplace.
The American Botanical Council (ABC), American Herbal Pharmacopoeia (AHP) and University of Mississippi's National Center for Natural Products Research (NCNPR) combined forces in the Botanical Adulterants Prevention Program (BAPP). Together, they developed a standard operating procedure (SOP) initiative, "Best Practices SOP for the Disposal or Destruction of Irreparably Defective Articles."
"It is essentially a way to empower customers that receive 'irreparably defective' articles, ingredients, materials from their suppliers," explained Mark Blumenthal, BAPP director and founder/executive director of ABC. "Instead of sending such adulterated and/or contaminated material back to the supplier for credit—where it may very likely be resold to another customer and eventually end up in consumer products—the BAPP Best Practices SOP provides a framework for the customer to have the irreparably defective article disposed of or destroyed by a qualified third-party that is expert at such disposal/destruction."
Not only does this help ensure the offending material is removed from the supply chain, but it also provides clear lines of responsibility.
Blumenthal elaborated: "Essential to this is the corresponding boilerplate language that BAPP is providing with the SOP that clarifies the relationship between suppliers and the customer—where the supplier agrees a priori that if it ships any irreparably defective material, it is subject to the SOP, in which case, the supplier will not receive its material, it will not be paid for the offending material, and that the additional testing costs and disposal/destruction costs will be borne by the supplier."
Upton expressed a different concern: Most herbal ingredients are not branded. "QC practices must be in place to ensure appropriate testing methodologies are used to meet GMP requirements," he recommended. "A handful of solutions can reduce much of the adulteration on the market, and it has to do with manufacturers knowing their supply chain."
Flaster concurred, "What is critical, branded or not, is that documentation from field to facility with the complementing FDA GMPs or a thorough seed-to-shelf documentation is in place."
Supplier Natural Remedies enacted an Herb Secure program to ensure consistent quality of its ingredients. The company focuses on pillars of safety, efficacy and genuineness through its use of good agricultural and collection practices (GACP).
Sheshagiri Rao, Ph.D., vice president, Natural Remedies, elaborated, "We regularly train our farmer partners and financially assist them to adopt technology to improve their yield," he said. "We have grassroots quality managers who inspect raw materials at the source, and QC checks are performed on pre-shipment samples as well. Once the raw materials reach our facility, they are further scrutinized for any quality impediments before they go into production. Through all these steps, we ensure that all our products meet high quality standards." Currently, most suppliers cannot provide documentation that an appropriate identification of a botanical ingredient was done.
Suppliers and product manufacturers are not the only ones paying attention to supply chain integrity, Johnson pointed out. "The first step to creating quality botanical dietary supplements is, of course, starting at the source with the soil and the people that collect or cultivate the plants, and in developing long-lasting, mutually beneficial relationships throughout supply chains," she explained. However, she continued, "Consumers are increasingly savvy about transparency and ethical sourcing; some companies are listening and building traceability and transparency into consumer marketing and label claims." It's a trend she anticipates will proliferate.
The role—and challenges—of testing
Testing is a key component when working with botanicals, but it's not without challenges.
"Plant authenticity is not plug and play like many other analytical techniques utilized in our industry," explained Elan Sudberg, CEO, Alkemist Labs. "It's an art as much as a science, requiring knowledge and experience. Is it the presence of an analyte in specific ratios alone? Nope, while that data helps to paint a picture of quality, it does not prove authenticity of a plant."
His laboratory advocates that the full spectrum of a plant—its chemical fingerprint combined with macro and microscopic features—is the best indication of identity. "While some marker compounds (facetiously called 'market compounds') are critically important to indicate effectiveness, their presence or lack thereof is generally an indication of quality, not authenticity," Sudberg continued. "The tricky part is educating the industry of this differentiation, so they can specify testing that covers regulatory requirements. Quick and easy (i.e., cheap) methods will always attract those more concerned with the bottom line than they are the quality. Additionally, when you try to compare results produced by disparate methods, confusion sets in."
In Sudberg's experience, unintentional adulteration is more prevalent than unscrupulous adulteration. "It's generally a quality issue over substitutions that we see; some other plant got harvested at the same time and carelessly was mixed in with or replaced the target material, which sometimes happens. Most of what we see is dilute extracts, or extracts too focused on a market compound that it no longer resembles its original host: the plant. In such cases, different test methods are needed—and it saves a lot of time and expense if the producers of those novel compounds make their test methods known."
Unfortunately, Blumenthal has noticed an increase in adulteration of botanical extracts "done in a manner that is intended to 'trick' or 'fool' the prevailing laboratory analytical methods being used in industry and/or third-party laboratories."
Sudberg acknowledged "quantifying plant quality is a bit of a moving target, due to all the variables," and that QC efforts must be never-ending. "New products bring new problems," he continued. "More sales means a quicker draw on the suppliers who, in their scramble to meet demand, may cut corners in a variety of ways. The hottest herbs on the market require the most stringent identity and potency testing."
His advice boils down to a simple formula. "When companies test well, adulteration declines," Sudberg maintained. "They are correlated. All we have to do is test more, and bad materials will have to find another home, if they can."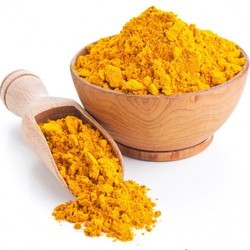 The future for botanicals
The good news is botanicals are coming into their own. The 2018 Council for Responsible Nutrition (CRN) Consumer Survey on Dietary Supplements showed the overall use of herbals/botanicals in the United States notably increased in the past five years. Of the supplement users surveyed, 41 percent reported they had taken herbals/ botanicals the past 12 months—an increase of 13 percentage points compared with 2013.
Among the rising stars in the survey was turmeric. Although not on CRN's survey five years ago, in 2018, turmeric emerged as the second most popular supplement in the herbal/botanical category, with 14 percent of total supplement users taking the herb.
Despite its popularity, Majeed recounted that curcumin—which is extracted from turmeric—had its share of troubles. "It would have been hard to miss [Sabinsa] sounding the alarm, loudly and repeatedly, when we identified curcumin in the marketplace adulterated with synthetic pseudo-curcumin," he recalled. "We also told the industry how to safeguard against it. When consumers buy and take curcumin, they are expecting an extract of turmeric, not petroleum."
As an ingredient supplier that goes the extra mile, Majeed is disheartened that the issue persists. "Because we delve so deeply into the herbs we sell, we take it personally when we see adulterated material on the market," he noted.
Upton named ginkgo biloba extract as another ingredient with adulteration challenges—for the better part of 20 years. He said problems persist, even though the industry has been made aware of the issue countless times, and numerous tools are available to help detect adulteration. "The only strategy that I believe will be successful is FDA making a concerted effort to test products and take action against those that are adulterated," he said. "The educational and self-regulatory approach, unfortunately, has not worked. Only when a few heads roll will the industry wake up and change."
Andrea Wong, vice president, scientific and regulatory affairs, CRN, indicated a team approach continues to be the best defense. She concluded, "Responsible industry members have a shared goal to ensure that we provide consumers with authentic products containing the ingredients listed on the label."