Dietary Supplement Quality Assurance Services
Home
Dietary Supplement Quality Assurance Services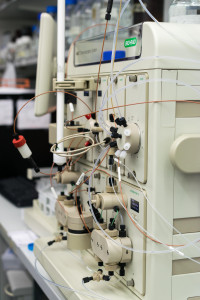 Dietary Supplement Quality Assurance Services
NaturPro is known for customized quality and compliance solutions, including:
Product Testing and Approval
Dietary Supplement Quality Programs
Standard Operating Procedures (SOP)
Regulatory Strategy Development
Structure/Function and Health Claims
GRAS and NDI Notifications
Label Reviews and Marketing Claims Review
Gap Analysis, Risk Assessments
FDA Inspection Training, Mock Inspections
Specifications and Certificates of Analysis
GMP Compliance, Good Manufacturing Practices (GMP) Audits
Preventive Controls Qualified Individual (PCQI) and QI Training
FSMA Compliance, Food Safety Plans, Hazard Analysis
Standards Evaluation and Development
Complaints, Out-of-specification investigations, Deviation Review
Material Review, Product Quality Investigations and Corrective Actions/Preventive Actions (CAPA)
Food and Dietary Supplement Testing Method Development and Validation
Supplier, Vendor and Material Qualification and Approval
Quality Assurance Toolbox for Startups
---
Proprietary Services:
The UnLab
NaturPro Scientific is a lab testing consultant and advocate for our clients. As one of the few "UnLabs", we are not limited to a particular set of instruments, methods or the typical limitations of a single lab. Working with multiple expert labs allows us to advocate and work on behalf of our clients, to ensure that correct methods are used, and accurate results are obtained.
ID Verified
What's the best way to test for raw material and ingredient identity?  The answer is: there is no easy answer. ID Verified  is one of the first independent verification services focusing on ingredient identity testing according to FDA GMP requirements for scientific validity. ID Verified reviews test methods, test results, test data and potential adulterants to offer a comprehensive, defensible review of ID test result validity.
Spec Verified
Ever wonder how your ingredient specifications measure up to legal, regulatory and industry standards? Spec Verified  Supplement Ingredient Verification is one of the first independent verification services focusing on evaluating and developing specifications for dietary supplement ingredients.
---
---
Additional Reading: